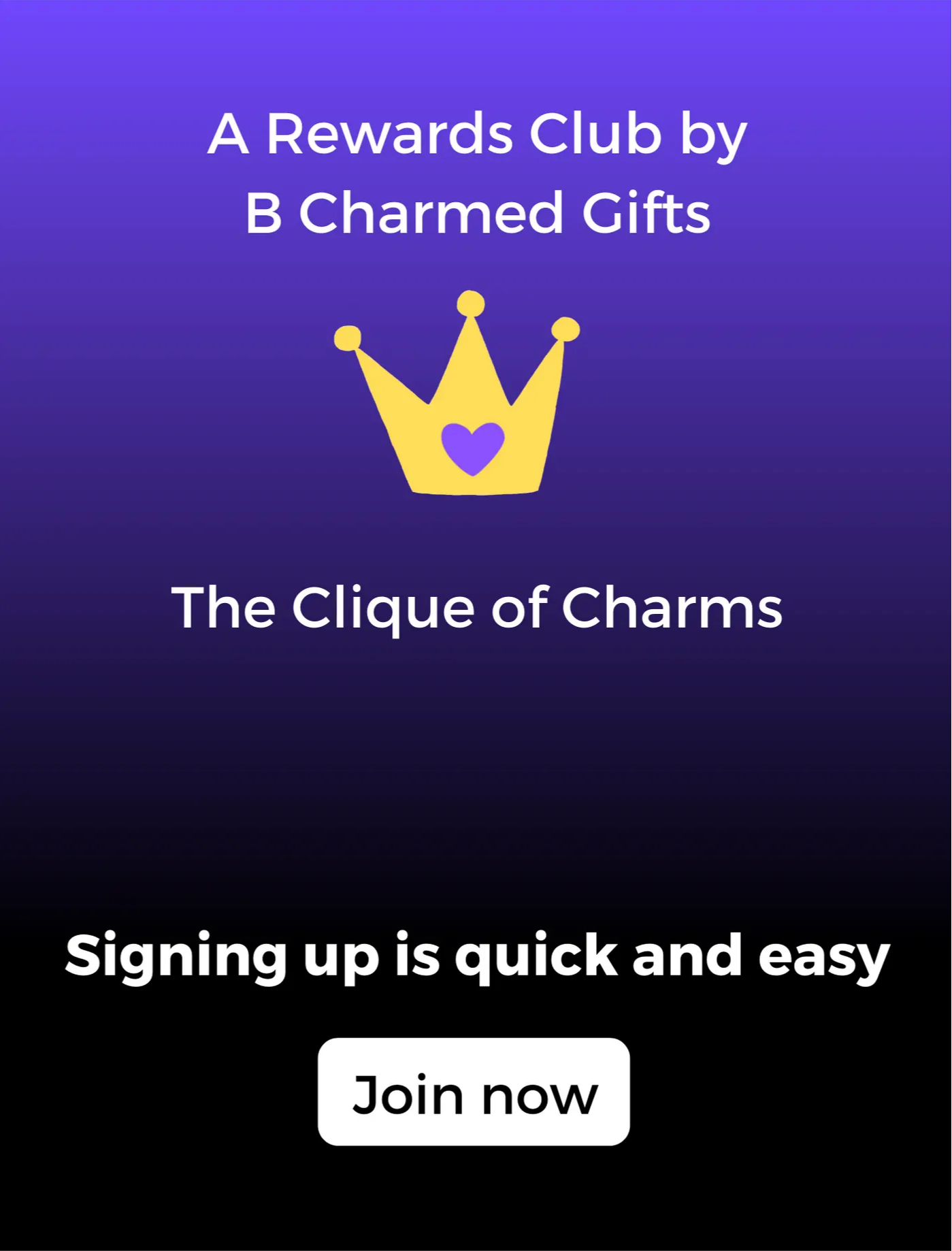 Introducing
The Clique of Charms

Watch the video to learn more

Image that charming feeling...
Say hello to easy gifting, endless choices and — yes, free charms.
 
Clique of Charms
Club Member Benefits
 

Monthly Emails
You'll get the best charm bracelet tips & quick notes to the most asked charm questions.
News & Announcement Alerts
You'll get notified about our giveaways, contests & flash sales.
Receive passwords to locked pages
Some things are just so exclusive to you. That's how we keep you in the know with the secrets at B Charmed Gifts.
A Birthday gift for you
We want to celebrate with you! Start your bday with something special from us.
First access to new charms & collections before the release date
Meaning, you'll get served first before we sell out.
Features on all B Charmed Gifts social media platforms
By tagging B Charmed Gifts and using #luvvbeingcharmed with your post, you could be featured in our timeline posts, stories and other fun content!
Enjoy Daily Discounts & Limited-Time Offers
Only offered to Clique of Charms members. Don't miss out...
Earn points for FREE charming gifts
By reading selected blogs, following us on social media and sharing our posts, you can earn & redeem points for free charms and bracelets. (Your points will never expire!)

Fall in love with other ways to earn points for your rewards
For the love of free charms and small gifts to give..

Collect points every time you engage with B Charmed Gifts
As a member you can collect points in plenty of other ways
Whether you visit once a month or every day, We're always thankful that YOU chose B Charmed Gifts. We want you to enjoy The Clique.

B Charmed Gifts (BCG) is your dazzling, educational source for all charms galore — and a trusty resource for all the best ways of gifting your family and close friends. We focus on gifting our loved ones for the best life moments we cherish — like when it's your Mom's birthday, your daughter's graduation, celebrating a special occasion with your friends, or even gifting yourself after a tough challenge.
Even if you know nothing about charm bracelets or gifting, our community driven content is made for you to enjoy and share. We find the best secrets, tips and advice for charm collectors and lovers. We simply help you learn more about charm bracelets and how to gift them to the ones we love.